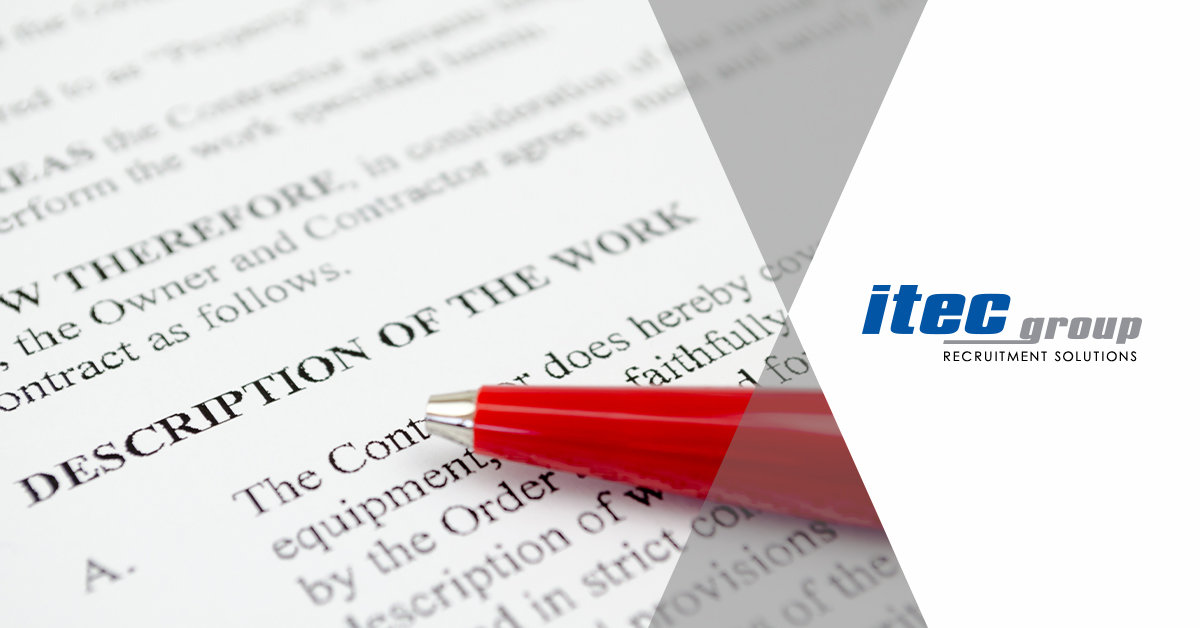 Job advertisements and descriptions can make or break your open positions. Just like a resume is your first impression of a job seeker, the job description is the first impression of your company and the job. But there are red flags in job descriptions that can potentially drive talent away. Here are some things you should avoid when creating your job postings.
Unrealistic Availability
When a job description for what is otherwise a traditional position requires employees to be available 24/7 or "on call," many candidates will avoid applying. Gone are the company culture days when people dedicate all their time to a business. Work/life balance is much more critical.
No Pay or Benefits
We are also entering an era where transparency will be critical to finding top talent. More and more companies across North America have enacted pay transparency laws requiring companies to share the salary range in job postings. Before applying, candidates want to know if a position matches their needs and expectations. They won't respond well to bait-and-switch scenarios, even if that's not what you intended.
Describing the Environment as Under Pressure
"Fast-paced" environments are often code for being overwhelmed or overworked. Forcing your team to work under pressure isn't a virtue anymore. Employees want to know that you have resources to make their jobs go smoothly and efficiently and that there is support if there are challenges in the workplace.
Using the Term Family
So many companies make the mistake of using language that describes a family in the workplace. It isn't the benefit you might think it is. A job shouldn't be a family, and relationships shouldn't cross boundaries away from professional life. Saying you're a family sends the wrong message and lets people know that internal politics and drama may play a more significant role in the workplace than is necessary.
If you need help hiring, let itec group lend a hand!